Hi! Thank you so much for being willing to share my book!
Below you'll find an image, blurb and prices for A Threat of Shadows. Please let me know if you need a different resolution image or any other information.  Feel free to use whatever of this information is helpful to you.
A Threat of Shadows is Book I of The Keeper Chronicles.
Thank you!
Image: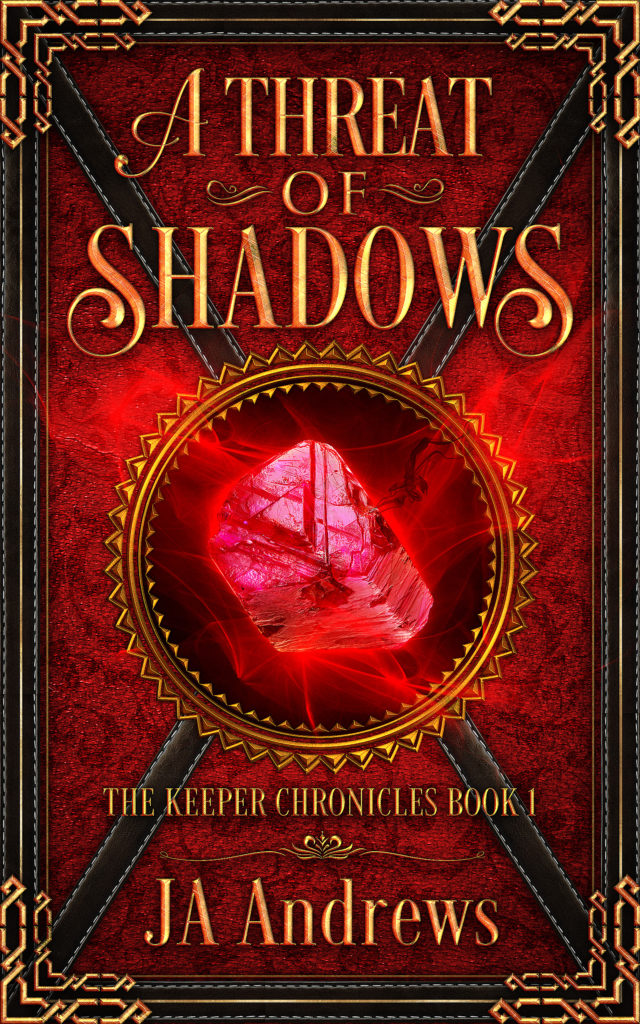 TAGLINE:
A Keeper would be able to cure his dying wife,
would notice the gathering shadows,
would know if his friends were his enemies.
If only Alaric were still a Keeper.
BLURB:
Once Alaric was a Keeper.
He protected the land with his knowledge and his magic. He advised the queen.
Once he was a good man.
Until, in a futile attempt to save his dying wife, he delved deep into dark magic, betraying everything he believed in.
But now there is one last chance to save his wife, buried in an ancient Wellstone. With a map from a disgruntled dwarf, and the help of an inscrutable elf and an inept wizard, Alaric just might find it.
Except there are other, darker forces searching for the Wellstone. And if they find it first, they'll use it to awaken a terrible evil.
To face this growing threat—and have any chance at saving his wife—Alaric needs the strength and power of a Keeper, not the brokenness of the man he has become.
Can he overcome the darkness in his past? Or will it be the shadows within himself that destroy everything?
A Threat of Shadows is a brilliant introduction to the magical world of The Keeper Chronicles, a new epic fantasy series from author JA Andrews.
In a land of magic, elves, and the occasional dragon, an engaging adventure unfolds about what it means to reconcile who you are, with who you thought you'd be. A story of sacrifice, friendship, and the weight of our pasts.
UNIVERSAL AMAZON LINK:
http://mybook.to/AToS