A study put this number at 57%.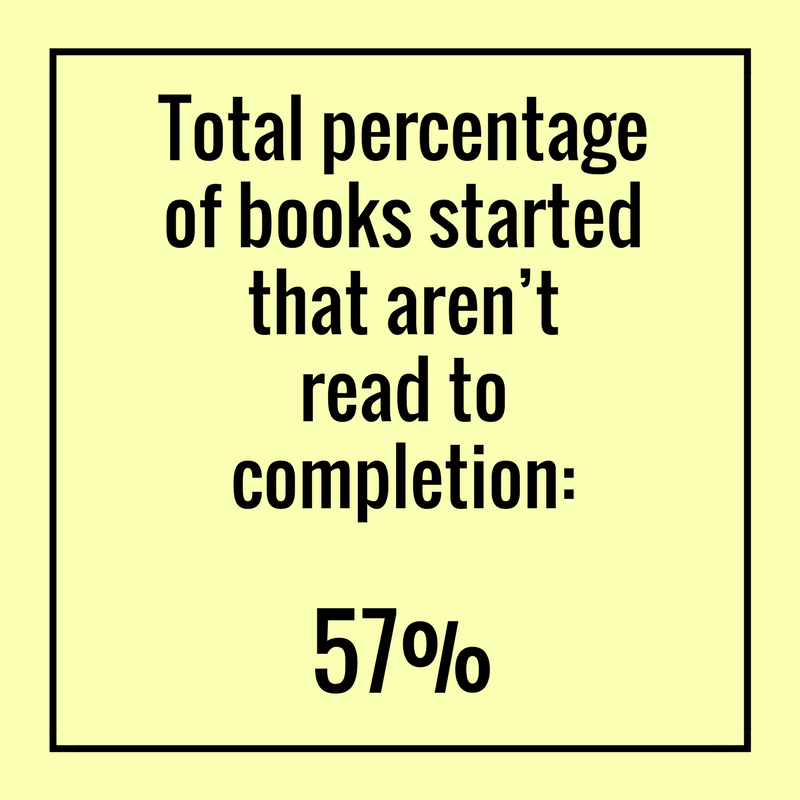 I can tell you that personally, the percentage of books I have started and not finished in life is much lower than that. In fact, until the last few years, I always plowed on through, no matter how boring the book was getting.
Why? I have no idea. But I did. Maybe because I couldn't shake the unfinished feeling if I didn't read to the end. After all, it might get better!
These days I have less reading time and I find myself much more willing to part ways with a book I'm not enjoying. In fact I find it a little freeing to declare that the "chance this might get better" doesn't have enough sway to keep slogging through the decidedly not better parts.
And with a Kindle, I can close the bad ebook and let it languish back in the deep, dark, digital depths of my ereader until it fades completely from my mind. This is preferable to a bad paperback which will stare me down from my nightstand every time I walk in to my room until I find a way to shelve it. Or dispose of it. Which means my Inner Book Evaluator is probably a wimp.
What about you?
Do you finish a book no matter what? Do you toss it aside at page two if it hasn't grabbed your attention? Is there a much more complex, sophisticated decision making process going on?
Leave a comment below if your answer takes more explanation!
survey solutions