The winding streets and narrow alleys of Karolene hide many secrets, and Hitomi is one of them. Orphaned at a young age, Hitomi has learned to hide her magical aptitude and who her parents really were. Most of all, she must conceal her role in the Shadow League, an underground movement working to undermine the powerful and corrupt Arch Mage Wilhelm Blackflame.
When the League gets word that Blackflame intends to detain—and execute—a leading political family, Hitomi volunteers to help the family escape. But there are more secrets at play than Hitomi's, and much worse fates than execution. When Hitomi finds herself captured along with her charges, it will take everything she can summon to escape with her life.
---
Review:

Fascinating and immersive
This is the first book by Intisar Khanani that I have read, and it was excellent. Within a matter of paragraphs I was immersed in the world of Karolene.
Hitomi is a young girl trying to both hide her magical aptitude, and earn herself a spot in an underground organization that is working against a powerful mage. She is involved with characters who are both interesting and well-formed. The relationships between Hitomi and the others feel like substantial, three dimensional relationships and hint at interesting histories and lots of possibilities for the future.
In this short book I grew fond of Hitomi and several of the other characters as well. While Sunbolt doesn't end on a cliff-hanger, it is obvious that this was just the first step of Hitomi's journey, and I am looking forward to reading more.
Highly recommended for a likable, female main character (which are surprisingly hard to find!), excellent world building and the sheer enjoyment of feeling like you're really there.
Tone:
Wonder. Hitomi is often a bit out of her depth, and it's fun to be pulled along with her and see the wonder that new places and characters bring.
Rating:
PG for mild fantasy violence.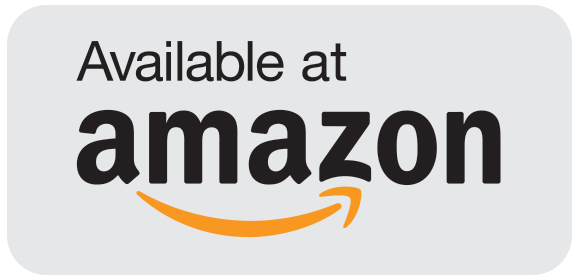 Note:
Sunbolt is also available as one of the novels in Lumionous: A Noblebright Boxset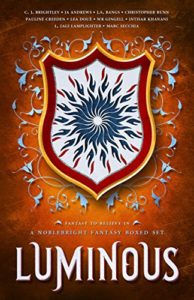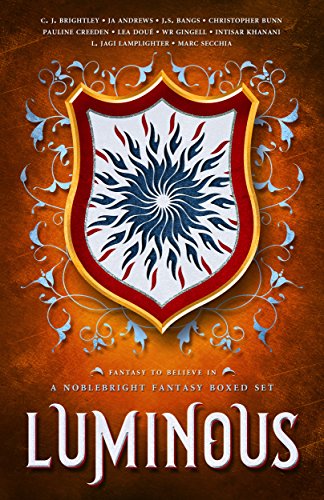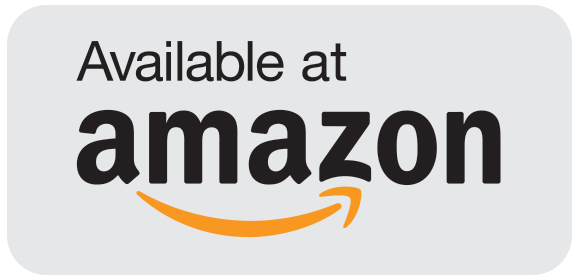 (Please note that the above link is an affiliate link. If you click through from here, I will receive an eensy weensy commission from Amazon. Your price will not be affected.)