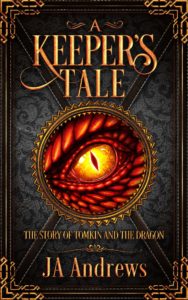 Hello! Would you like a copy of my book, A Keeper's Tale for free?
You can get it by signing up to my little email newsletter called Bookish Things.
It's an infrequent, non-intrusive newsletter that will come out only once or twice a month. I spend FAR too much time deleting boring or irrelevant emails out of my own inbox to bother you with anything useless.
I'll just let you know of new books available, good sales I come across and fun freebies.
Enter your email address below to sign up and get your free copy of my book, A Keeper's Tale: The Story of Tomkin and the Dragon. !