This is me.
I'm a writer and lover of stories that have light and humor and that something.
That something that makes fairy tales fairy tales. That makes us love Narnia. And Indiana Jones. And chocolate – no, that's different.
What is that something?
Charm? No, too quaint.
Magic? Too hocus pocus.
Sparkle? Too cabaret.
It has to do with being alive and having good colors and being bright. But is also nothing like those things at all.
Clearly I'm a lover of something that I don't have a name for.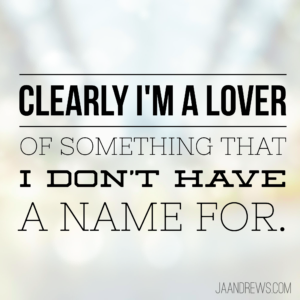 If you know the name, for the love of Christmas, please comment below and tell me what it is.