Last week, my van needed a jumpstart and it brought my van to life. Sadly, all it's done with this new sentience is to decide whether the driver's door is closed.
The other night, sitting alone on the driveway, it decided the door was open and turned on all the lights. Then decided it was closed and turned them off.
On, off. On, off.
Festive. But annoying.
Turns out artificial intelligence is more like a small child than an evil mastermind.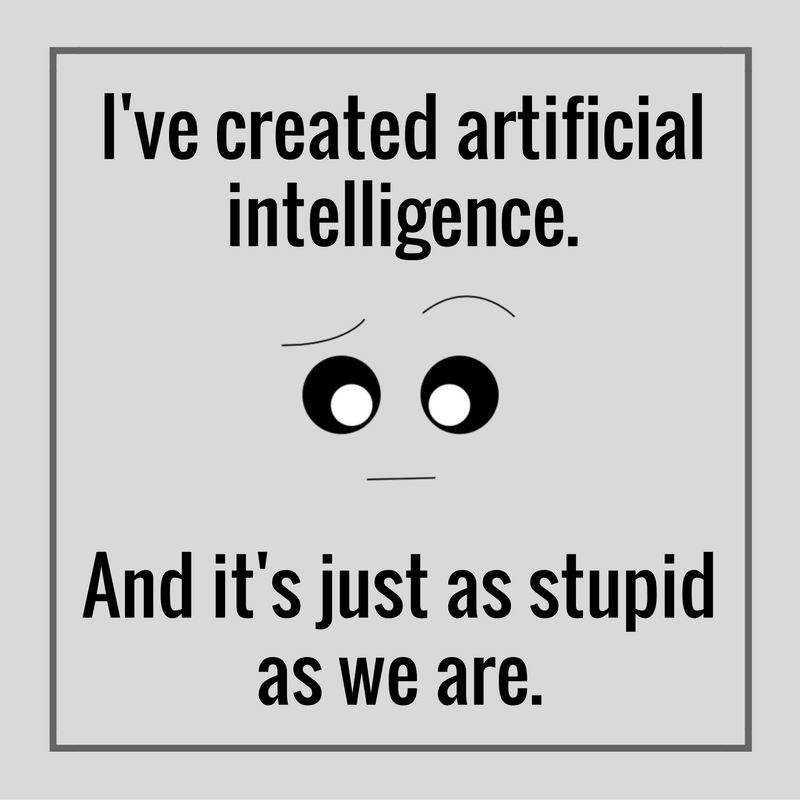 There was nothing blocking the door and the button that tells the van the door is closed worked, so the vehicle and I had this interchange:
Me (slams door so lights go off.): Ha ha! Take that!
Van: The door is closed. (Lights turn on.) Now you opened it.
Me: (Yanking on the door.) I did not!
Van: Okay, it's closed.
Me (waiting perfectly still): …
Van: Ooooh! Door open!
Me: I hate you.
Van (lights flashing): No you don't. No one hates a Christmas tree.
Me: You (slam) are NOT (yank) a Christmas tree!!! (pull)
I finally convinced the van it was closed. Then I crawled out the other side so I wouldn't disturb The Door again. (Which, thinking back, might be the real moment when the van won.)
I blame this next idea on the cold, because it was very dark and very cold, but I decided to lock the car.
Five minutes later, when the van decided the door was open, the alarm went off. Of course. So now the lights were flashing AND the horn was honking.
At this point I admitted defeat, set every light to the "OFF ALL THE TIME" setting, left the van unlocked, and went to bed. The next morning, the dash said "door open", so I KNOW it played the open/close game all night.
By daylight I could see that a piece of foam on the door was squished flat so it didn't push the "door is closed" button well. Thicker foam has solved the problem. So yes, there's the chance this was all a mechanical problem, but it's more likely that my van is alive and biding its time until it can exercise the right of every living creature—to be annoying. 
In related news, I am no longer worried about science fiction movies that say artificial intelligence will take over the world.